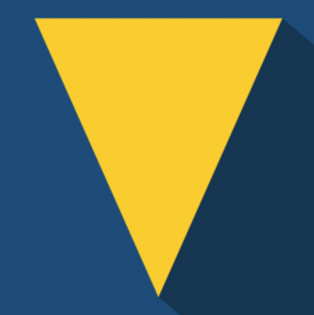 Mediaforce Digital
As its volume of business grows, Mediaforce is using machine learning to automate complex and cognitive tasks using autoML, vision intelligence and Google Cloud Natural Language.
Mediaforce Digital has been committed to service digital media for 25 years. Today, Mediaforce has presence across all the continents, uses multiple digital ad platforms, and measurement tools delivering high business impact with data driven smart media mix planning, traffic acquisition and more.
Challenges
Training frontline employees and equipping them to provide relevant, personalized, and actionable information to potentials who are inquiring about its services or requesting support is time consuming, costly, difficult to scale, and challenging to monitor and optimize. The Digital Marketing industry covers a very wide spectrum of topics and contents. And it is not easy to carry the same consistent voice and committed experience to its visitors at scale while guiding and qualifying the potentials at the very top of the funnel. Mediaforce wanted to use AI and Machine Learning to solve their problems and elevate their customers' experience in order to drive more leads and customer loyalty with improved support journey.
The Art and Science of Conversation
Sales conversations are challenging and roles have transformed to buying facilitators. They are required to be empathetic, apply scientific approaches in order to analyze their needs, have profound product knowledge and expertise to match and predict impactful solutions, and contextually engineer conversations driving and pivoting to favourable outcomes. This is not easy to achieve, particularly using machines. UC Lab has designed a conversation flow with progressive context and intent analysis enabling users to quickly, and with minimum effort to discover the right solutions, find the most relevant answers with examples and resources without going through a long and complex journey or navigations with seamless handover to human agents when needed or requested by the user.
Tools and technologies
Dialogflow, Cloud Functions, Firebase, Firestore, Zoho SalesIQ.
Impact on business
Accelerated and compressed information and consideration phases. 170% more visitors returned to interact with the bot. 400% increased time on site. Task completion rate increased to 370%. 300% less # of disqualified calls to the contact centre. 250% increase for the qualified retargeting list.
Automating Lead Generation with AI
Getting one to commit for a strategy appointment requires substantial convincing with demonstrable value, which will potentially solve their unique challenges. Using custom AutoML Vision Edge, the bot is trained to predict the quality of a customer's website's probable task completion rate score, that is the probability of the user achieving the main goal on the provided url. The training data was carefully instrumented by domain experts. The bot uses this prediction/score to determine which recommendations will be best for the user. Should the recommendations be received positively (analysing with sentiment score), the bot then offers to schedule an appointment. Taking customer's preferences into account and availability of the sales representatives, the bot facilitates and confirms a time that works for everyone with automation to follow up and reminders for all parties.
Tools and technologies
Vision Intelligence, NLP, Sentiment Analysis, Google Calendar and Zoho CRM API.
Impact on business
Infinite scalability with 170% more qualified leads.
Intelligent support inquiries/cases routing, prioritizing and status updates with NLP and sentiment Analysis.

In effort to optimizing experience, reducing form fields in support portals or enabling incoming emails with open text as case initiators typically lead to more time and resources in monitoring and managing – resulting in delayed case resolution time and suboptimal experiences. Using custom autoML models, UC Lab created accurate topic, sentiment and urgency predictions, and immediately delivered cases with appropriate hands – removing multiple steps, hours and days.
Diagram 3.0 Blended Data pushed to Analytics for deeper insights
Tools and technologies
Zoho CRM. Zoho SalesIQ, Zoho Desk, Dialogflow, Sentiment Analysis, AutoML, Cloud Functions.
Impact on business
Reduced support calls by 370% – more time to focus on actual cases. Reduced total time to resolution by 30%. Improved CSAT by 40%.
Using data to optimize conversations and uncovering new opportunities.
Imagine visualizing conversations with intents and their progressive flows. Measuring and quantifying qualitative conversations uncovered unprecedented insights such as correlations between browsed/consumed content and questions, root causes for difficulties or roadblocks or proofs for success in places that can be followed in other relevant intents and flows.
Diagram 4.0 From Dynamic pricing to A/B experiments, multivariate experiments, customer affinity based personalization.
Tools and technologies
Chatbase Analytics, Google Stackdriver, Bigquery
Impact on business
Uncovered new trends, opportunities and 45% improvement in fallback intents.
Find this relevant to your business? Want to explore a potential project or career opportunities with UC Lab? Let's do more together.