The journey of marketing analysts has been tremendously exhilarating, where change has been the only constant. In this episode, my co-host Justin and I are joined by two special guests. We have been fortunate to have the guidance of industry stalwarts such as Avinash Kaushik, the author of Web Analytics 2.0 and Web Analytics: An Hour a Day, Co–Founder of MarketMotive, and former Digital Marketing Evangelist for Google and Chief Strategy Officer at Croud. Avinash's knowledge, insights, and expertise have been invaluable in helping us navigate the increasingly complex world of marketing and analytics. His blog, Occam's Razor, and his newsletter are the most sought and authoritative content among the analytics community and are must–reads for anyone serious about analytics. We are also honoured to have Lubabah Bakht, former Innovation Manager at Reckitt, and Marketing Director at Minto.
It was an exciting decade-long anticipated reunion. My journey with Lubabah, Justin and Avinash goes back more than a decade. We have discussed countless times about reuniting since our days in MarketMotive. It was surreal to have this privilege.
As we explore the relevant foundations and frameworks, we have seen the evolution of Google Analytics UI reflected in these frameworks, such as Acquisition, Behaviour and Outcomes. We are then further enlightened by diving into Google Analytics 4's new capabilities, including AI capabilities to augment our analysis, as well as exciting new features that are in response to regulations and privacy laws.
AI or no AI, good analysts are needed
Google recently sent an email to all Universal Analytics admins that they will be automatically migrated to GA4. While this is helpful for beginners, businesses need to dive deeper and adopt durable marketing strategies. In this post, we will cover a few advanced tips, but simple to implement and practice.
Granular Privacy Features inside GA4
GA4 introduced a variety of privacy-related and EU regulation-focused features allowing businesses to easily implement and empower their customers to take charge of their data. Previously, complex tagging would be required in order to accommodate various requirements for different target markets. Navigate to Admin > Data Collection, review and configure your privacy and data collection settings.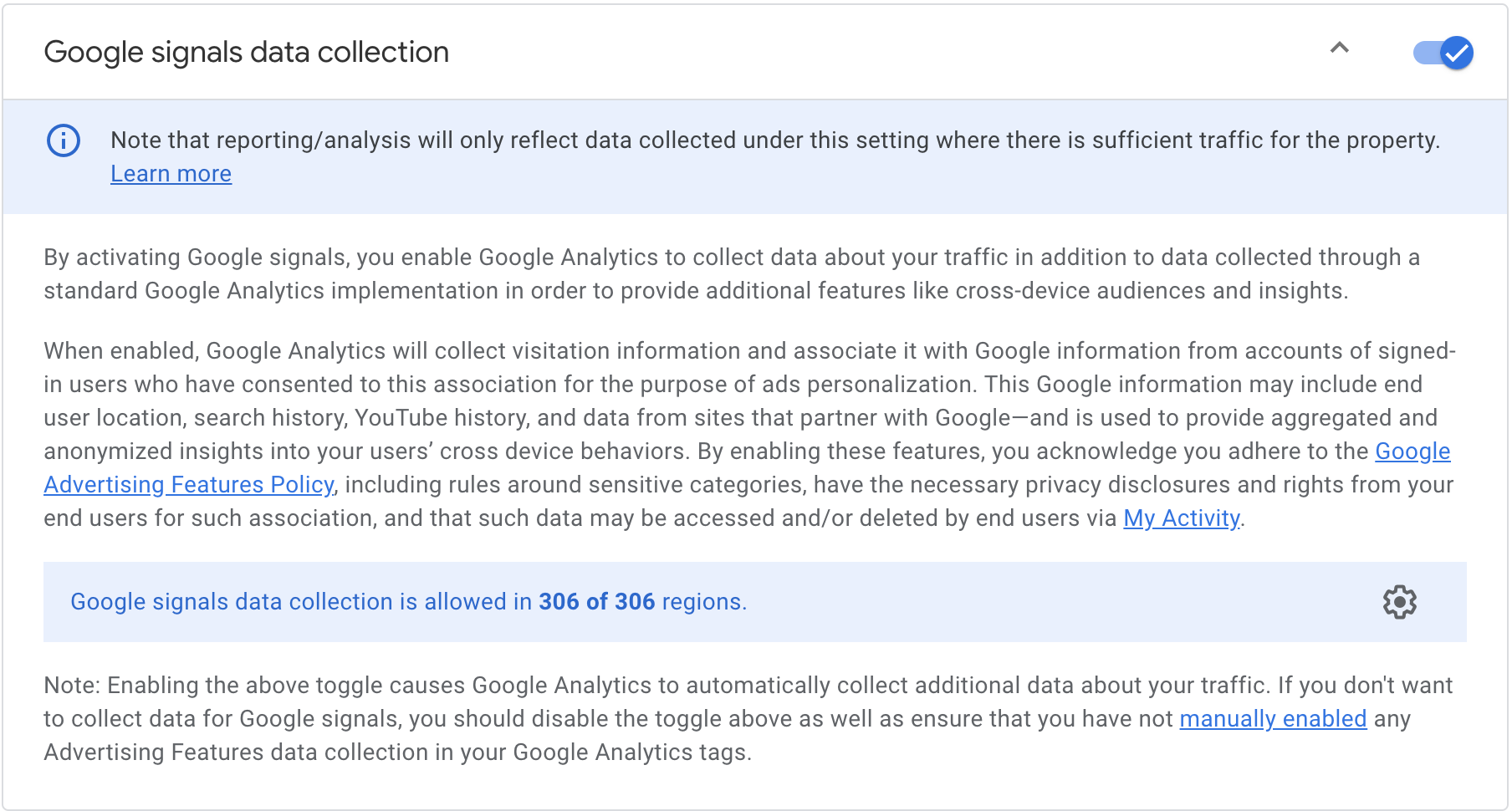 Click here to see the list of countries for which you can toggle on or off for Google signals and granular location and device data collection in the sections below.
Do more with your Data – Connect GA4 to BigQuery
There are many uses cases for bringing your data into BigQuery. Previously in Google Universal Analytics, this used to be only available in Analytics 360. One of the big advantage is to retain and own data for more than 14 months. You can also infuse your data from sources other than web, infuse machine learning and more. To connect GA4 to BigQuery, watch the video below.
Automated insights at scale
GA4 takes a huge leap forward in AI. Instead of relying on the traditional bayesian approach, which requires users to define a predetermined ground truth, GA4 uses the powerful random forest algorithm to automatically determine the significance of variables and the value of incremental portfolio changes. In simpler terms, users don't need to know beforehand what questions to ask – GA4 will uncover the unknown unknowns on its own.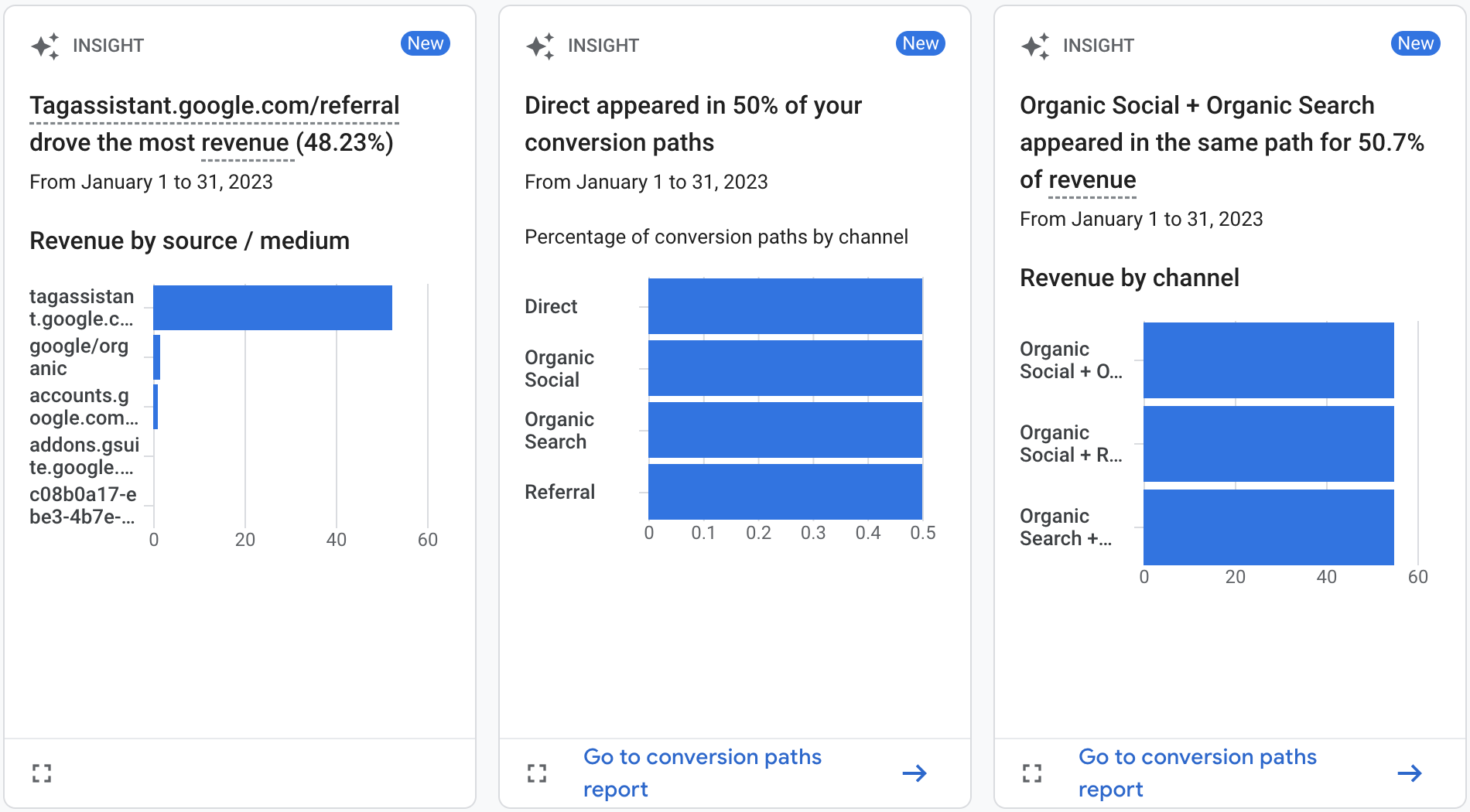 Head over to GA4 Home, and scroll below the page. If you do not see any insights, you may need more data.
Ask questions in natural language
A less-known feature, it was originally launched in Google Universal Analytics. It is very powerful for beginners and can save a lot of time for any level of user. Give it a try.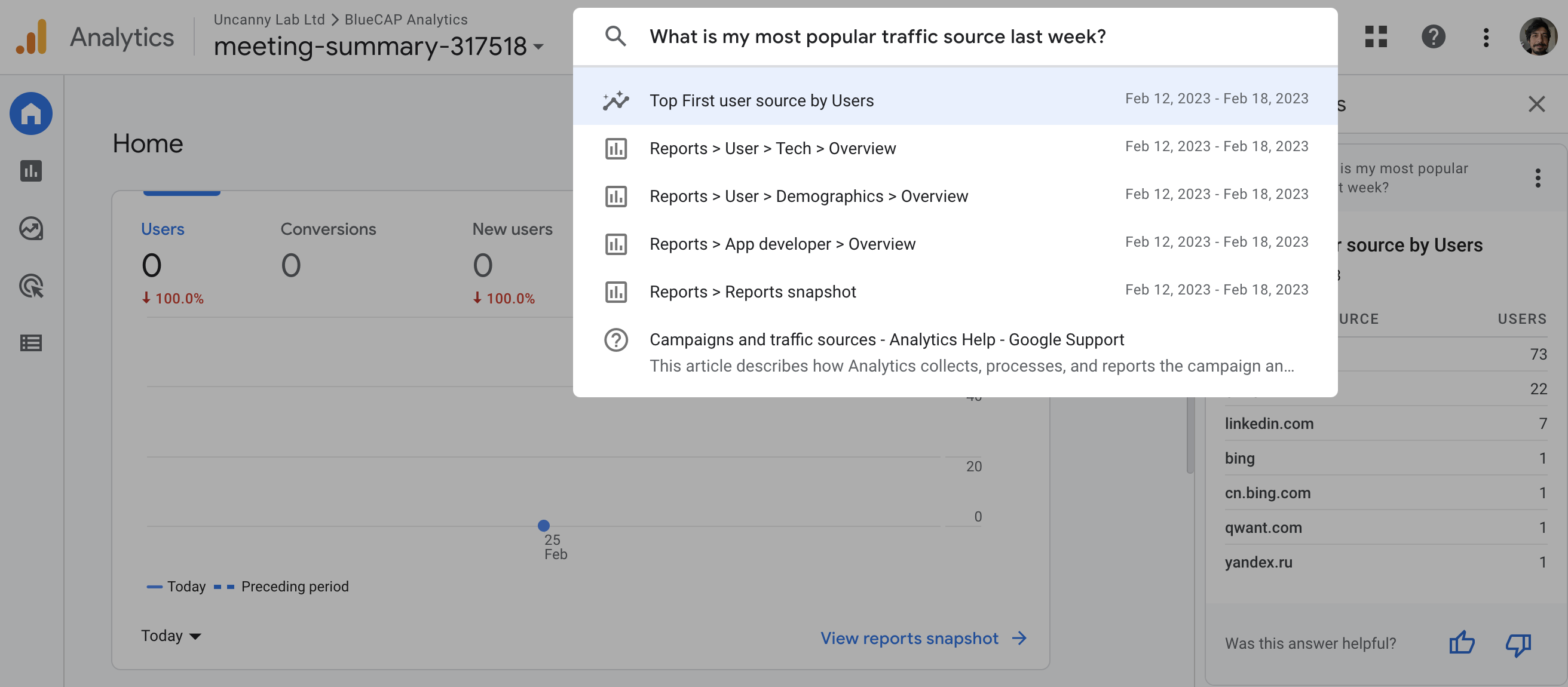 Customize GA4 UI with your measurement strategy
This is a super awesome feature. You can entirely customize the menu with a collection of your custom reports as per your own measurement strategy. No more distraction, straight to the point. This however requires some familiarity. We did a live stream on this a while ago covering the GA4 UI customization and measurement strategy SEE THINK DO CARE.
With Google's Universal Analytics coming to an end months from now, changes in regulations and customers' expectations with respect to privacy and increasing demand for more relevant experience, brands and analysts must race to implement these tools and strategies. Learn how we helped the Canada Council for the Arts shape their Google Analytics 4 implementation to collect and analyze data as per their business measurement strategy.
Happy analytics in the age of AI.